Founded in 1934, the British Tugowners Association represents the interests of port towage operators from large corporates to smaller privately-owned companies in addition to a number of Port and Council Authorities. BTA members' tug fleets cover ports handling 90% of Britain's sea-borne trade including all of the leading ports.
The members of the BTA operate more than 150 tugs in over 40 ports from Plymouth to the Shetland Islands, Felixstowe to Belfast, employing more than one thousand highly-skilled seafarers.
Core to its activity, however, is to improve safety in the industry by spreading best practice and striving to achieve a sound framework of training and certification.
The BTA has for many years benefitted from a close relationship with the UK Chamber of Shipping, with the Secretariat of the BTA long being carried out by the UK Chamber.
This relationship were further cemented in April 2018, when to ensure its longevity and ongoing strength, the BTA formally became a part of the UK Chamber of Shipping, thereby extending the offering to BTA members of the full suite of Chamber benefits, including expert policy advice, enhanced access to regulators and a stronger voice.
Tug-operating members of the BTA are full members of the Chamber and hence may participate in the full range of Chamber committees, panels, seminars and networking events. The full range of Chamber benefits may be viewed here.
The relationship strengthens the voice of the BTA with UK Government, providing direct access and representation to European and International regulatory development via the Chamber's membership of the European Community of Shipowner Associations (ECSA), collaboration with the European Tugowners Association (ETA) and attendance at the International Maritime Organization (IMO).
Officers of the British Tugowners Association
Chairman: Nick Jeffery, Solent Towage/Ostensjo
Vice Chairman: Alan McPherson, Forth Ports
Honorary President: Tom Woolley, Targe Towing

Secretary: Robert Merrylees, UK Chamber of Shipping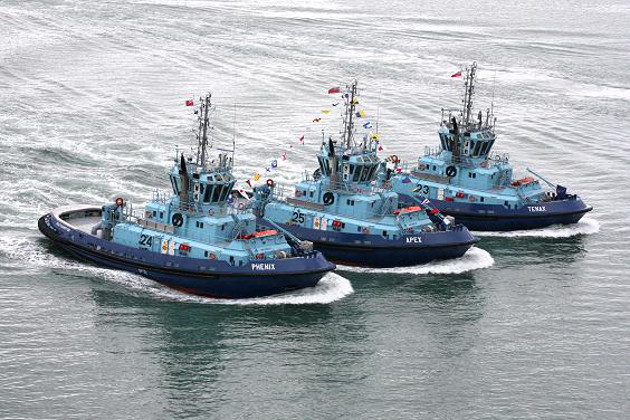 "Safety in operation is the prime focus of the BTA, where committees address all issues of safe towage, liaising with legislators, policy makers, port operators and constructors to help determine regulation and best practice. Furthermore, as a competent industry body, the voice of the BTA is heard and respected by those parties.

The BTA engages in many other areas of our industry – training and education, port and pilot liaison, vessel design, HR and inter-organisation working groups to name a few.

Membership affords the opportunity to meet and discuss the operation of our industry with representatives from the majority of UK towage companies, at regular operational meetings and an Annual Safety Seminar."