Following the annual BTA Conference, Edwin Lampert from Riviera Maritime wrote an article on the presentation by Clydeport's Charlie Simcox regarding the role of ports and tug operators in shipping's decarbonisation efforts. The BTA extends its gratitude to the speakers and Edwin for their expertise and professionalism, which contributed to the success of the conference.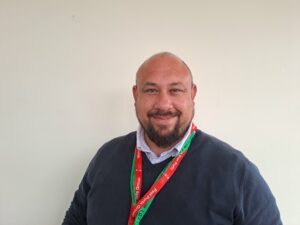 Ports face mounting pressure to reduce emissions, but cannot drive the transition alone, one of the UK's largest port authorities told the 100 delegates at this year's British Tugowners Association Annual Conference in Glasgow.
"We are all in it together," Clydeport senior manager marine operations Charlie Simcox said. Ports might be in the vanguard of maritime decarbonisation, but the transition brings hurdles that can only be overcome through collaboration, and tug operators have their role to play.
Port authorities are aiming to reposition themselves as renewable energy hubs, providing offshore wind energy and offering shore power, low-carbon hydrogen and electric charging. Scottish ports, in particular, will be an essential provider of these green services. At the same time, ports are having to "step forward amid ambiguity" and pursue sustainability targets despite uncertainty around future fuels, as markets remain undecided whether electricity, methanol, ammonia or other options will dominate.
To date, Clydeport has focused on "tackling the small stuff," such as switching vehicles to electric power. Major emissions sources like ships require joint action, and engaging shipping lines on reducing scope 3 emissions is critical. Or as Mr Simcox put it more starkly, "Port efforts will be wasted unless others in the supply chain decarbonise".
Aligning port investments such as shore power with tug capabilities is an essential component, Mr Simcox told the conference. By strategically aligning port investments with the expertise of tug operators, ports can redefine their environmental impact and set a powerful precedent for sustainable port operations.
While there are challenges, growth opportunities are emerging, especially in offshore wind support. Ports are well positioned as staging locations for fabrication, assembly and transporting wind components. Floating turbine technologies are also offering additional prospects. The availability of funding, such as the £260M (US$337M) announced by the UK government, will also be instrumental in driving progress.
"Scottish ports are especially well positioned when it comes to hydrogen and offshore wind, making them ideal candidates for future growth," Mr Simcox said.
The article can be found on Riviera's website here – Riviera – News Content Hub – Tug operators are vital partners in port decarbonisation (rivieramm.com)
With gratitude to Edwin Lampert and Riviera for granting permission to the BTA to publish the article.