In a series of interviews with members and associate members, we will be publishing information regarding the businesses and people that make up the BTA. Our first interview is with Wencke Boerrigter from Polestar Publishing.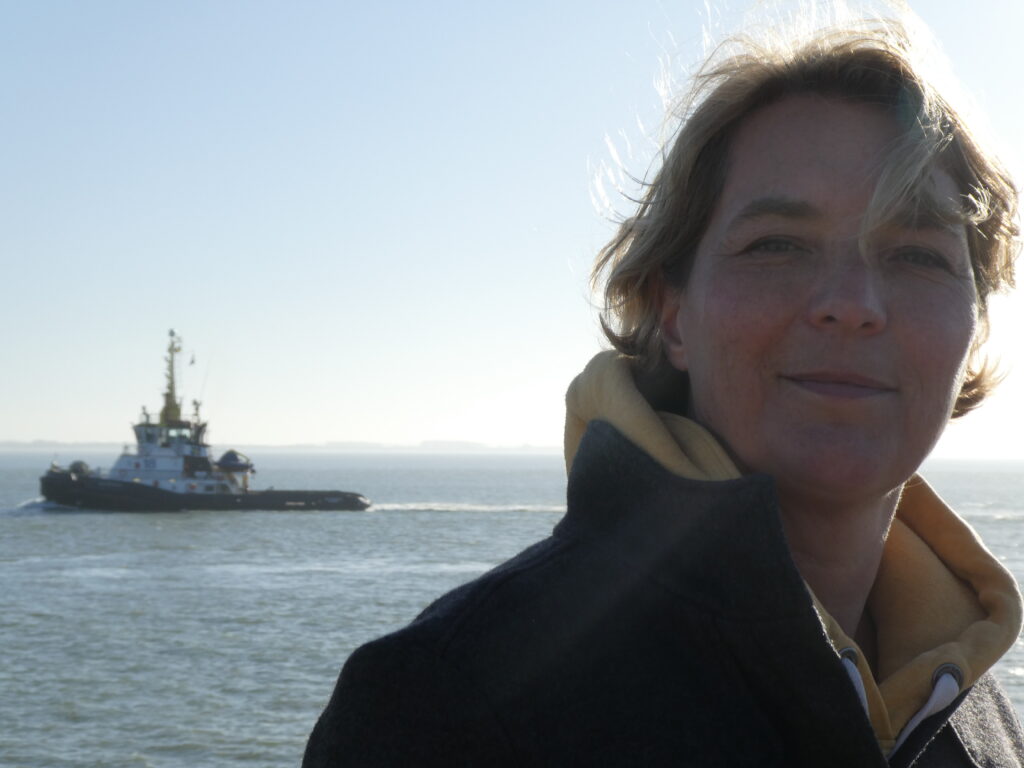 What is your professional background and how did you get into towage?
I have worked in publishing all my life, across companies such as Oxford University Press and Reed Elsevier. I joined the STC Group, a large maritime school and training institute in 2014 and founded a publishing company to ensure insightful educational information is published for students in the maritime industry. In 2021 the publishing company became independent and gained its new name: Polestar Publishing.
Can you introduce us to Polestar Publishing?
The mission of Polestar Publishing is to develop and publish useful and meaningful works for students and professionals in the maritime industry. We see continued learning as an important aspect for the industry and we support students as well as established professionals in the industry. Our offerings include guidance on a wide range of topics such as navigation, marine engineering and medical aid. Since 2021 we are the publisher of the very well-known title "Tug Use in Port."
What trends do you see in the towage industry?
A surprising trend I see in towage, when compared to other areas in the maritime industry is that there is not a lot of focus on continued learning. The human factor plays a key role of safety on tugs but there seems to be more of a focus on the technical side of operations. The role that crews play in towage is key to maintaining high safety standards. I was, however, heartened to hear this focus at the BTA Annual Safety Seminar, where continuous improvement of safety, through engaging crews in relation to recovering people from the water, was the day's theme. It was a great session.
What do you see as the greatest concern in towage?
The global economic climate is uncertain, and as with all businesses, there is a concern about operators being able to stay economic and healthy enterprises with the current pressures, whether financial, crewing, environmental or regulatory. There is also a worry about how autonomous tugs will impact the industry.
Safety and safe operations of the crew are my strongest aim, so striving for higher and more uniform standards is very important when comes to training.
If people are not offered sufficient training, it can jeopardise the safety of all those who board the tugs.
Why has Polestar joined the BTA?
It is important that we have close contact with stakeholders in the industry and learn about their demands and concerns. We need to know as publishers what we create fits the needs of the industry. We need input from industry experts and how we can play a role in developing education for the sector. Overall we are looking forward to being a member of the BTA and believe we have lots to gain from cooperating and contributing to the industry. We are in listening mode! We welcome ideas and suggestions from the BTA and its other members.
Are there any projects and initiatives you have which are relevant to BTA members?
We are developing a digital tool for tug safety. Participants will be able to analyse incidents and learn from them and we would like to work directly with the BTA and its members during its development. We believe that this tool can be helpful in continuous improvement and help raise safety and look forward to sharing it with the membership soon.
What are your hobbies and interests?
I love working in publishing and with people who are passionate about their job. It is very satisfying to work towards a concrete result, that helps people in their professional and personal development.
I also enjoy various sports such as running, speed skating and field hockey – I am an excellent defender. I am also the coach of my son's hockey team, which is great fun and means I spend most of my weekends at some hockey field, usually in the rain.
My two sons also keep me busy, the eldest has just started at Delft University, studying Maritime Technology.
Favourite film?
My favourite film is a Danish film called 'Druk', which means binge drinking. In English, the film is called 'Another Round'.
Favourite meal to cook?
Steak and Guinness Pie
What would be your ideal weekend?
I love going on city breaks and Paris is my favourite.
With many thanks to Wencke for her time and willingness to be the first interview. If you you would like to know more about Polestar Publishing and their work please go to: https://www.polestar-publishing.com/