In a series of interviews with members and associate members, the BTA will be publishing information regarding the businesses and people that make up the Association and industry. Our second interview from February 2023 is with Jörg Majewski from SCHOTTEL.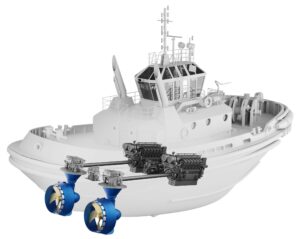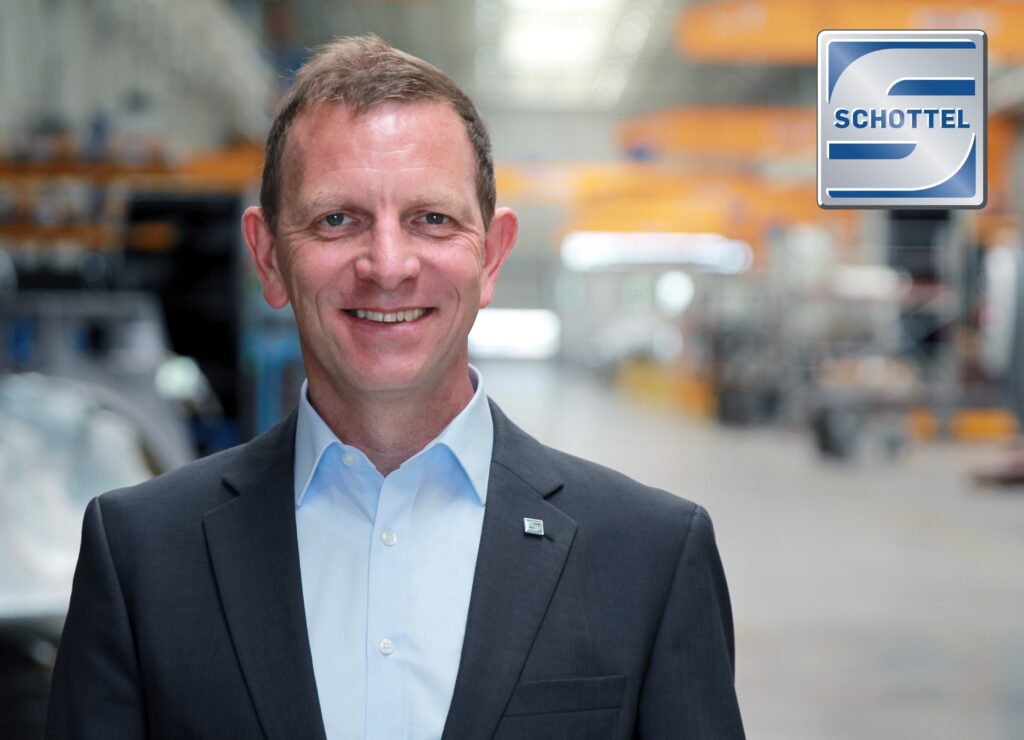 What is your career & professional background and how did you get into the propulsion industry?
I learnt to sail in my teens and built my first small dinghy on my own, which has always been my passion for the maritime world. I graduated in mechanical engineering and joined the marine industry at SCHOTTEL a few years later. I worked in service for more than 15 years, managing various repair and retrofit projects for our customers in shipyards across the globe. With customer focus in mind, I moved to our sales department and am now heading sales in Central Europe for the entire propulsion portfolio.
Can you introduce us to Schottel and what it does?
Founded in 1921 and still a family business. SCHOTTEL founder Josef Becker started the company with the construction and repair of local farmers' machinery, later graduating to constructing passenger boats. In the late 1960s, the azimuth tugboat JANUS, with the patented azimuth thruster, revolutionised the pusher and tugboat market. With a continuous market-accompanying development process, we always attempt to offer our customers state-of-the-art products tailored to their demands. We have 15 subsidiary branches worldwide, and a total of around 1100 employees.
What trends do you see in the towage industry over the next 5-10 years?
A real driver for change is the transition to new technologies, such as environmentally friendly fuels. The move from classic diesel to "green fuels", such as methanol or hydrogen opens completely new opportunities for the industry. As well as dual-fuel engines in classic tug propulsion arrangements, a noticeable trend in harbour tugs is towards electric propulsion concepts. This offers more flexibility in terms of energy sources which can help operators be prepared for any future upcoming emission limitations or regulations in ports.
Hybrid tugs and pure battery systems have the potential to offer completely emission-free sailing technology, as well as reducing under-water radiated noise (URN). Such technologies however also place more restrictions on the operating profile of the vessels in harbours in which they operate.
What do you see as the greatest challenges for the towage industry?
The current push to new energy sources and the technology behind this is moving at a faster and faster pace. This leads to higher demand for investment, and increased pressure on tug operators and their crews to handle and maintain equipment. As the energy technology develops it is becoming increasingly more difficult for owners to choose their desired fuel concept as this will determine port logistic and training needs for the next 20-30 years.
SCHOTTEL has picked up on this trend and with our electrical and purely mechanical hybrid drive solutions SYDRIVE-E and SYDRIVE-M. We offer various solutions to meet the requirements of these new technologies. In addition, we offer modern maintenance concepts such as MariHub customised solutions and a worldwide on-site service. As a family-owned company, we always keep our customers in mind to provide them with a smart system that will perform reliably for decades to come.
Learn more about SCHOTTEL's hybrid drive systems by clicking here.
Why has SCHOTTEL joined the BTA?
The BTA unites the leading members of the shipping industry and our customers in the United Kingdom. We believe that it will provide an excellent opportunity to liaise with our customers, who are always at the forefront of our minds. We are also looking forward to engaging more with wider stakeholders in the towage industry. We believe that we can offer our knowledge in propeller efficiencies, hybrid concepts and URN technology and hope to share this information with key decision makers.
Are there any projects and initiatives you have which are relevant to BTA members?
We offer a very broad range of propulsion products on the market. We would like to offer our expertise in this area and in the latest developments and technologies to members. SCHOTTEL is one of the global market leaders in propulsion technology and is therefore able to transfer knowledge from applications and challenges that our international customers already profit from to BTA members.
Environmental enhancement and efficiency gains are two areas of great importance to industry and SCHOTTEL and we believe there is great opportunity for collaboration here.
What are your hobbies and interests?
I soberly realise that I have too many interests and too little time. I am a hands-on person and I enjoy sport regularly, running and riding my mountain bike. I like to go sailing with my family and when time allows, I also like to read historical novels.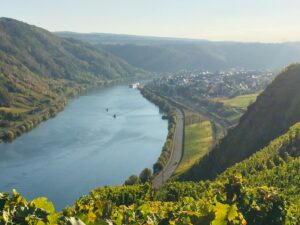 Favourite film?
Star Trek. What I like about Star Trek is that exceptional technologies that were entirely fictional years ago have now become reality. (e.g. talking computers).
Favourite meal to cook?
Pasta with a chilled glass of Riesling wine.
What would be your ideal weekend?
A bit of hiking in the Moselle valley with my wife and later a visit to my favourite winemaker friend in my hometown in Winningen. To chat and hear about the current challenges of the wine season and how the wines develop in the barrel.
The first interview with Polestar Publishing's Wencke Boerrigter can be found here New Associate Member – Polestar Publishing – Interview with owner Wencke Boerrigter – British Tugowners Association.